Check this page regularly for the latest events and information updates around what's happening at Galleria.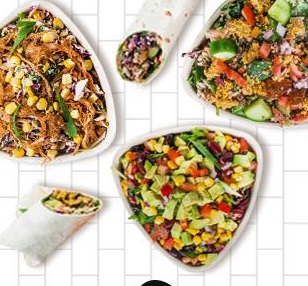 Soul Origin - Summer Menu Soul Origin
Soul Origin is feeling the Summer vibes with their new Summer Menu.

Take your taste buds on a tour this Summer and they're sure to enjoy the journey with Soul Origin.

Take your pick of Falafel, Pulled Pork & Slaw or Mexi-Bean salads or mix and match to try all three. Also joining the menu are two new wrap flavours; Falafel and Pulled Pork & Slaw.
Frappuccino Happy Hour is here! Starbucks
Frappuccino Happy Hour is here! And, at Starbucks Galleria, they couldn't be more excited. Because, if you didn't Frappuccino, did summer really happen?!

For the remainder of this week, customers are invited to sip their favourite Frappuccino® blended beverage for half price from 4-5pm. Plus, Starbucks Rewards™ members can beat the queue with exclusive access one hour before everyone else from 3-4pm.

The fine print: Enjoy any size Frappuccino® blended beverage of your choice for half price from 4-5pm. Starbucks Rewards™ members are also entitled to enjoy this offer an hour earlier from 3-4pm. Valid until 17 February 2019 at all Starbucks Australia stores.

Cold Brew now at Soul Origin Soul Origin
Refreshing, smooth specialty Cold Brew now available at Soul Origin. Choose from pure black or with milk.
Grab one in store today, find them in the Food Court at Galleria!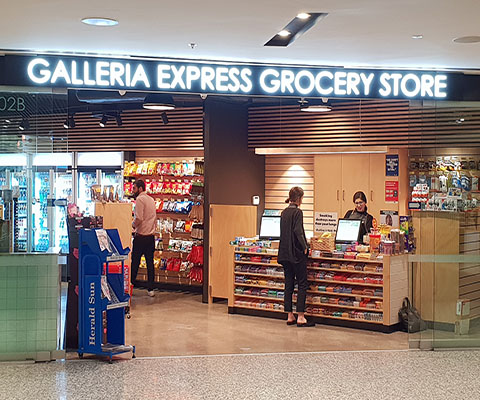 Now Open! Galleria Express
Fresh fruit, delicious snacks and takeaway meals plus much more. Galleria Express is located just off the food court by the Elizabeth Street entrance.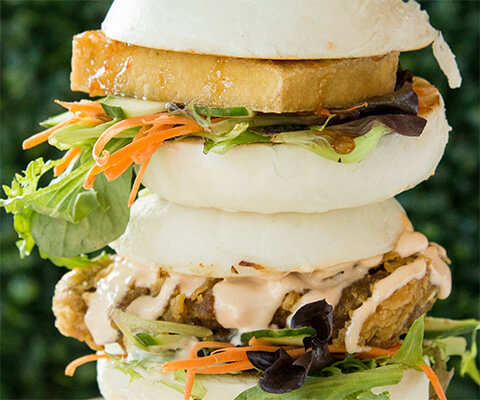 Thai-licious! Thailander
Have you tried a delicious Thai burger at Thailander? Four flavoursome choices include; Softshell Crab, Thai Chicken, Tofu and their signature Pork Belly. All nestled on a soft, tasty bun.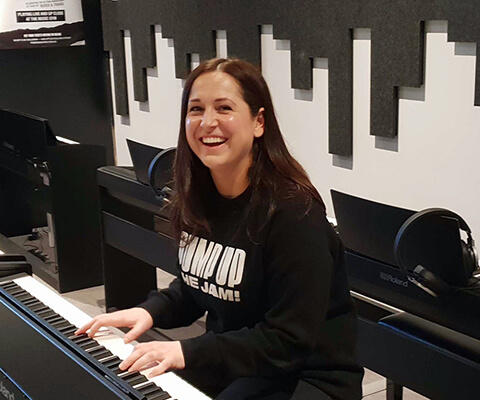 The Music Gym Choir The Music Gym
Get your vocal chords ready for a free event! Singing is like going to the gym, in that it releases those happy chemicals in the brain. Come along and let's sing together! The Music Gym Choir is a great way for singers and singing enthusiasts to get together in a fun and relaxed environment. Bookings not required. this is an over 18 event. Contact the Music Gym for more information on 0401 168 742 or hello@themusicgym.com.au
themusicgym.com.au/choir/

Dates and times - Mondays from 4 Feb - 25 Feb 2019 - 6.05pm – 7pm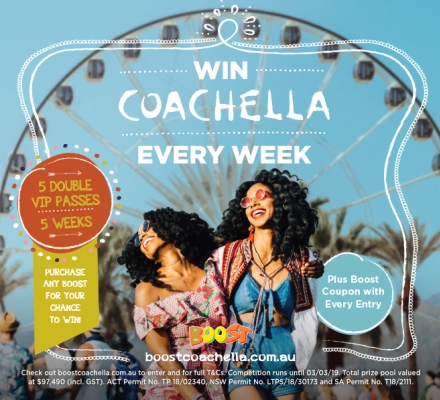 WIN Coachella at Boost Boost Juice
No biggie... Boost are just giving away 5 x double VIP passes to the biggest music festival in the world, Coachella! Five lucky people, and their besties of course, will enjoy an upgraded festival experience at the first weekend of Coachella from the 12 to 14 April, 2019!

Winners will be announced weekly on Facebook, so jump online and get involved! Visit boostcoachella.com.au for more details.